I bleed red for Milwaukee these days. It's probably not a super interesting story as to why, but that is the platform I have decided to go with. The biggest reason is of course that the batteries are interchangeable amongst all the other tools.
This time I needed a hedge trimmer for the house and to cut some trails.
This thing is super impressive. It makes easy work of thick and heavy shrubs.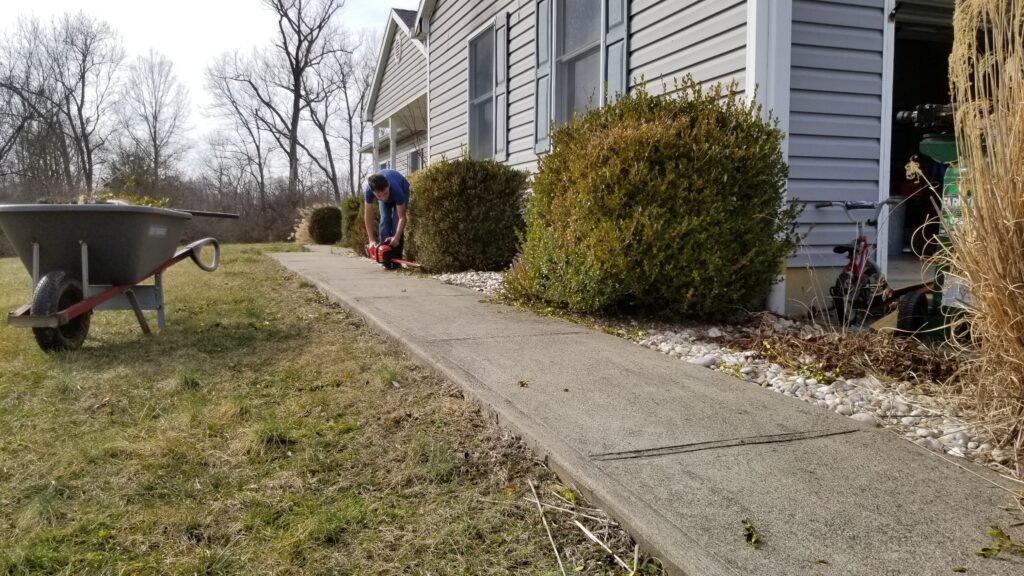 After we tested it out on our front hedges that were incredibly overdue for some trimming, we moved on to the much more fun task of cutting a trail through the berry bushes.
This is an old trail that we let grow up and get overtaken by thickets. I usually cut trails with my chain saw and it works great on normal stuff, but cutting through thorny stuff with the chain saw makes for a terrible time.
To be fair, this wasn't super easy either. We did draw some blood, but I think everyone agrees that it was still worth it to have this new trail.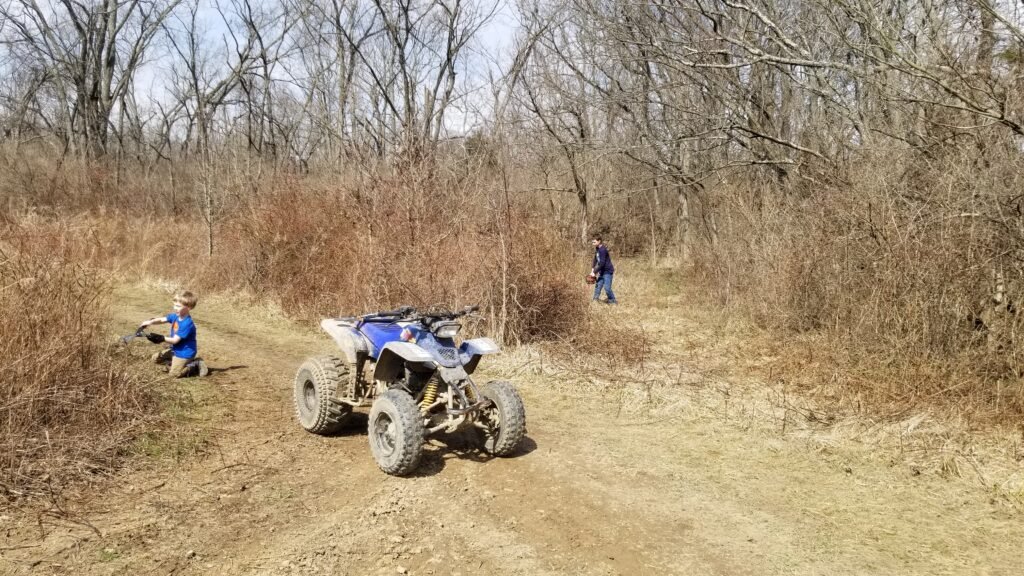 Of course, my youngest is a bit too young for the hedge trimmer, but he is always here to help.