That means working on projects in the garage and on the computer.
The morning started very nicely. As usual, I rise around 5, get my coffee in my hands and sit here at my nice workstation. This morning, instead of wasting time looking at useless videos in a zombie-like state, I got right to going through my vast amount of media that I haven't really done anything with.
'87 LT250R
Tie Rods
The rear end is pretty much complete now. Nothing is bolted down, but it is all attached.
'01 Blaster Engine Rebuild
We still need the starter clutch and all the internal engine bolts.
We also need to remove bearings from clutch side case and clean the case to match the new left side case.
Well, That Did Not Go As Planned…
I've been putting off fixing some drywall in our downstairs hangout, so we got down to doing that today instead of working on quads.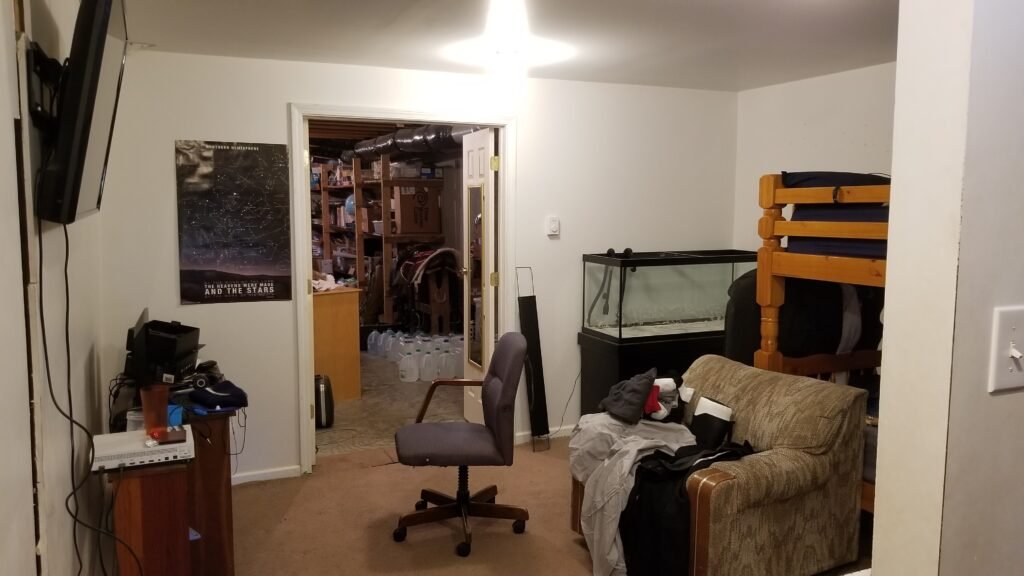 The problem showed up as a crack in the basement wall that started leaking during a big storm. We followed up the wall by cutting out the drywall to match and fixed the crack. We kept the wall open for a few seasons to make sure it was holding and it did.
We got that all puttied up and put the TV back on and now we can get back to working on quads tomorrow.