1987 Suzuki Quadracer:
I can't wait to get back to working on this '87 Suzuki Quadracer. This is a fun and also kind of frustrating project. It has a ton of custom parts and new OEM parts too. Getting those parts has been a somewhat epic journey in patience and perseverance. I bought the bike almost a year ago and rode it through the end of the season. Once the season was done I started taking the bike apart and getting replacement parts.
We are getting there now though.
I was mostly struggling with that swing arm you see there. That is a custom fab and it came out awesome. Just waiting on some Elka shocks now and that's it. I can use these toasted Worx shocks for a moment.
Grizzly Gets a New Stator, Water Pump and Thermostat.
We definitely took our time with this project.
Once I got to the stator, I knew right away I wasn't going to get these stupid Phillips heads off here in decent shape. Even using the impact driver didn't save these this time. So, I ordered new screws and waited.
Here is @william-gregory working on transferring old parts to the new water pump.
The remaining mess after we pulled the Grizzly out for a successful test run.
The Blaster was just freshly dialed in and running great until @william-gregory notices that the clutch cable was toast.
To be fair, this is a 1995 machine. I got the part ordered and it should be here some time Sunday and we can put it on.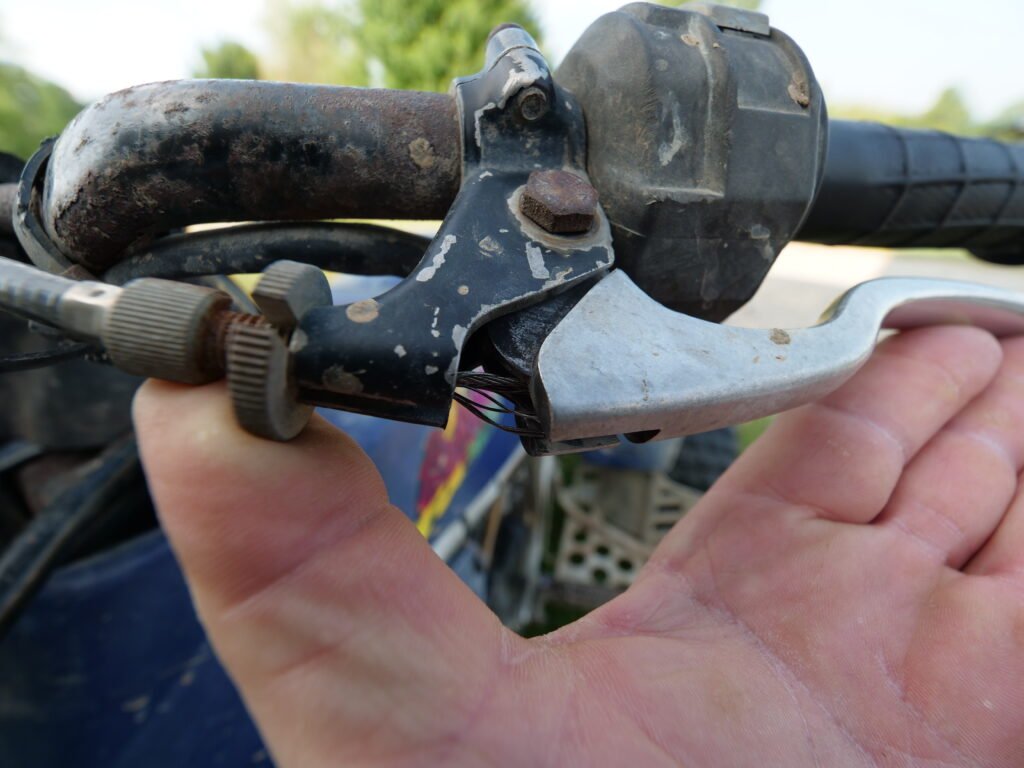 Time for a break while people enjoy the Grizzly back in service.
This is a tool that I have been wanting to get for a long time and just kept putting it off as not really necessary. Now it is very necessary. As we work on these old machines and replace hardware, I want to develop a well organized way of identifying everything that comes off the machine and replace anything that needs it.
We need to develop a simple inventory system and I think I have the start of that now. I'll explain more about that shortly.
Now I just have to get a vast amount of file management and editing done. Honestly, I can see getting in a grove now. I have all the tools.