We janked the Raptor a couple of weeks back. The left lower ball joint came out of the knuckle while my son was riding it.
You can see the arm on the right (from this angle).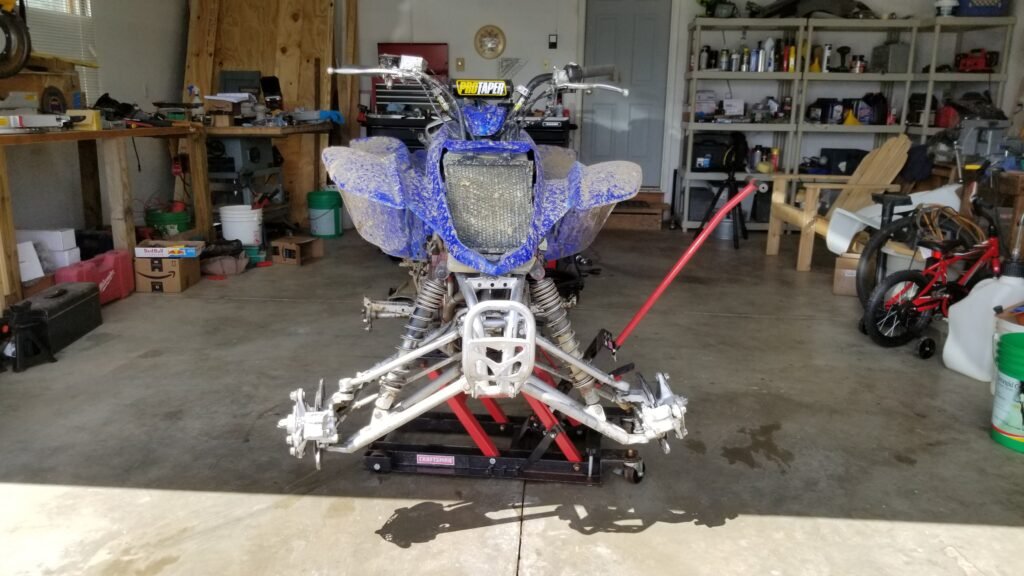 We ordered some new Alba +2″ extended A-ams.
Removing the A-arms
It took my daughter and I a couple of hours or so of messing around to knuckles and A-arms torn apart and cleaned up.
All in all, it went pretty smoothly. This bike is a little clapped out, but stuff doesn't seem too seized up on it.
Some visitors.
All packed back up and waiting for the next wrenching session.
The A-arms were supposed to be here yesterday. Hopefully, they are here early in the week so we can get the bike running by the weekend.
I have a ton of other stuff coming this week for the other bikes too. Maybe I can get off my ass and get some videos going.