Its a time of organizing and homestead rejuvenation around these parts. Its a time of big change in a lot of ways.
Its also a time significant laziness and roadblocks.
Its also a time of growth and, oh, I already did say change… It would seem that the horseshoeing business is going the way of the Dodo. That is a long story I would really like to get into some time, but this is a different story.
Yesterday, Will and I spent a few hours discussing how we could make our quad flipping endeavors to work. It was a really interesting conversation. We hashed out a lot of things and built some solid concepts for products, marketing and protocols. We also talked a lot about the roadmap. Neat stuff and it has defiantly given us some much needed motivation and focus.
Finally Started on the Yamaha YFZ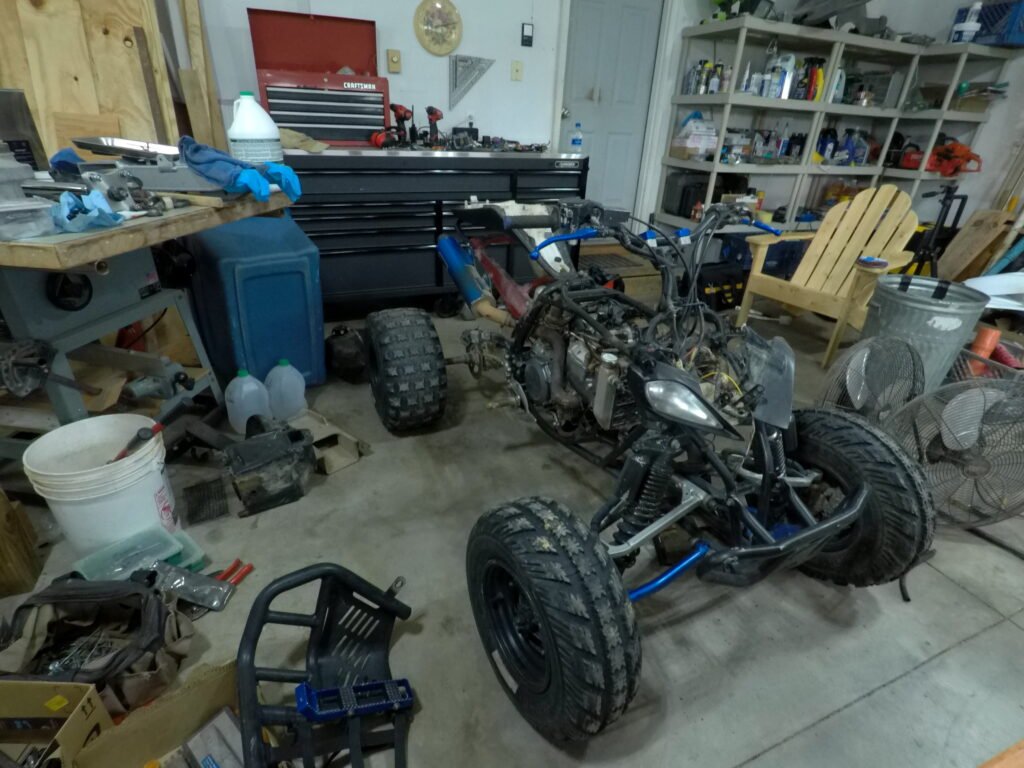 Admittedly, I fell of the proverbial horse on this. There some fancy parts incoming, but I haven't really been doing anything else.
This is a non running machine I got for a steal. The first obvious problem is the terribly clapped out carburetor. The Keihin CR Flatside is a high end, somewhat complicated carburetor. Anyway, I started pulling this one apart a couple of days ago.
It is is pretty terrible shape. Having prepared for a steady flow of carb work in our little endeavor, I have a nice ultrasonic parts cleaner for it.
The parts cleaner worked super well. I am very impressed. Unfortunately, in the process of pulling the carb apart, I did do some damage to the carb by stripping out a handful of little Phillips head screws.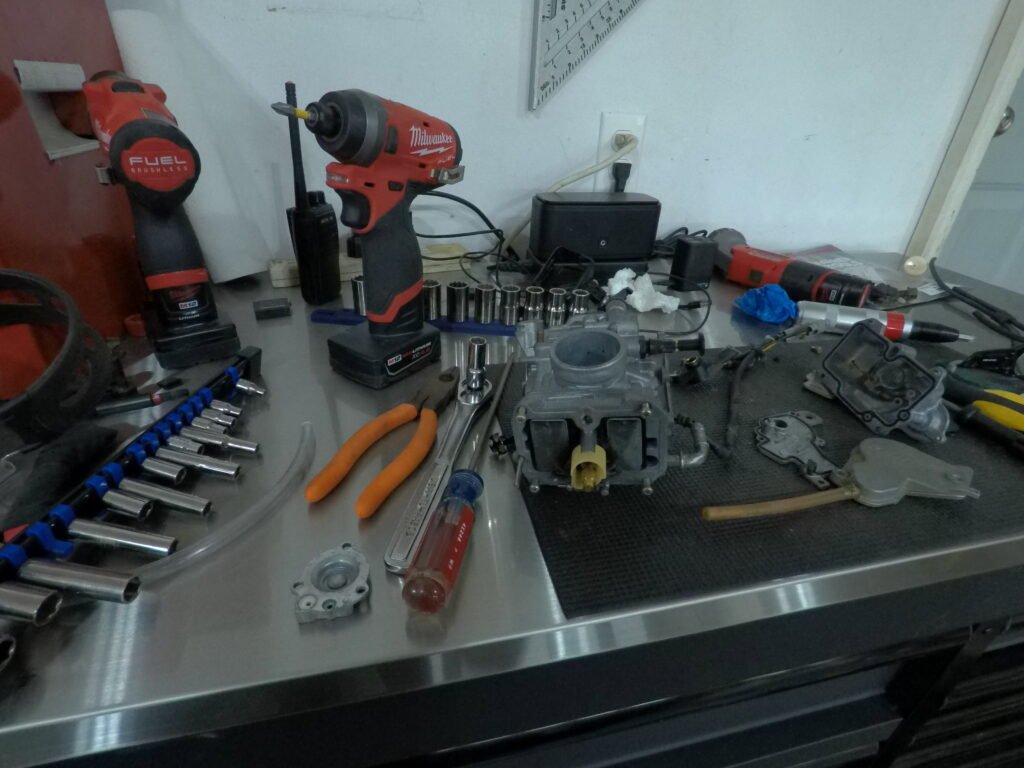 That little problem lead me on a trip around several internet forums and another little project we are going to look into for our new business – packages of replacement screws with either hex or torx heads. I have not found anyone else doing that anywhere so we could certainly do it. We could potentially try to do a rebuild service. I probably would be interested in that myself, if I wasn't looking to develop some products and services for new business.
I'm trying. I hope to see you soon.