Its a rainy day off. The lazy is strong today. My lackawanna is super inflamed.
I'm glad I didn't have to take my daughter to work at 7am this morning. I don't think I even got up before 6:30 this morning. That's late for me. It keeps happening lately. These things go in spells for me, so hopefully it gets back to normal soon. I don't like getting up past like 5:30am. It's my favorite part of the day and I need the chill time to rev up for the day. I like to just sit at my computer and drink my coffee with zero agenda for at least a good hour in the morning.
Trying to keep the pace
Everyone knows that creating content every day is a challenge. I'm trying. I'm not quite there yet. I'm closer to every other day or so, but getting tighter all the time.
More Blaster stuff.
This video is from this past weekend.
We spent a few minutes this afternoon pulling off the plastic and cleaning out the terribly filthy intake.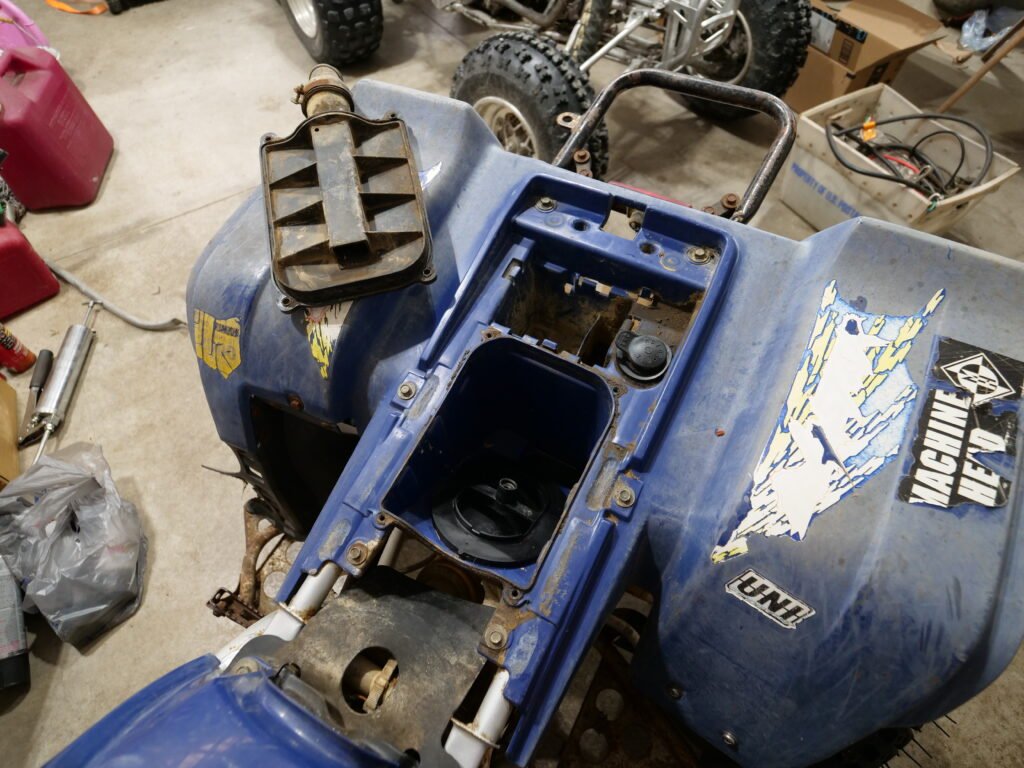 This is not the best picture, but I took the stickers off the plastic with a heat gun. The plastics are all in really good shape other than being really faded. I'll have to get the googles out and see if the fading can be fixed somehow.
Back to doing some web work.
I need to go through the grind of setting up Google analytics for each of the twelve subdomains on DiggnDeeper.com this evening. Not a big deal, but certainly a grind.