We are getting ready for plenty of trips back and forth to from our home near Cincinnati to our daughter's home in Florida.
My wife's old and beloved Explorer needs to be well maintained and with this much experience under that chassis, its time to give its due diligence.
Disclaimer: Some of the links on this page are affiliate links. This means that at no additional cost to you, we may earn a commission if you click through and make a purchase. We only recommend products and services we trust and believe will add value to our readers. Thank you for supporting our work!
New Struts
There is a bit of play in the suspension at speed and from my initial inspection the tie rods and ball joints look ok. Not sure about the steering, but it feels good and crisp still, so I'm thinking that the struts are the problem. They've never been changed out, so its time.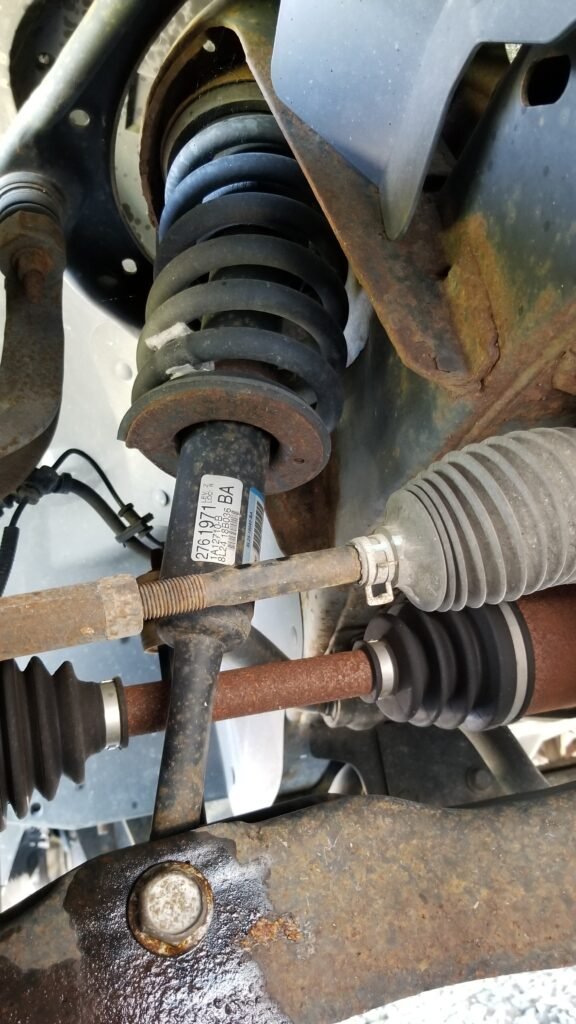 What brand?
Torque specs
Upper Ball Joint Nut: 41 ft-lbs
Tie Rod Nut: 76 ft-lbs
Lug Nuts: 100 ft-lbs
Lower Shock Mount: 258 ft-lbs
Top Mount Small Bolts: 22 ft-lbs
Needs hood struts.
A-Premium Front Hood Lift Supports Shock Struts Compatible with Ford Explorer 2002-2010 2-PC Set These hood struts sure do bring life back to the hood. Feels like new again, instead of a saggy old sack of limp something we don't want.
Serpentine Belt
I'm writing a separate post, 2008 Ford Explorer Serpentine Belt Replacement, but instead of just the belt, I ordered a kit that has the belt, tensioner and the other pulleys also.
Also has a minor coolant leak.
What tools to do I need to diagnose this and then fix it.
Lots of rust around the doors. Needs new seals. Need to learn body work and fix this.
I don't want to pay an expert, but is it worth me trying to do this myself? I'd love to be able to do it.
Passenger side exhaust manifold leak, I believe. Need to confirm.
Just some ticking. It goes away when the car warms up. Maybe we could look into an aftermarket header and exhaust system. I'm guessing the factory system is at the end of its life. It could also be the valves. We will look into that and see what it takes to diagnose. It wouldn't hurt my feelings if I had to put some nice heads on this thing and a proper exhaust system to go with it.
Timing replacement
Its just due. No known issues as of yet, but just want to make sure we don't have any issues. Timing is a wear component and its a pretty big and intensive job but also critical that it doesn't fail.