This page contains affiliate links. Please support this site by using them at no extra cost to you. Thank you!
I'm trying to be have all the options for my Quadracer and have a real understanding of tuning, so I currently have two setups.
As far as I know, the engine is stock porting, but bored out some and it does have a Paul Turner High Rev Pipe.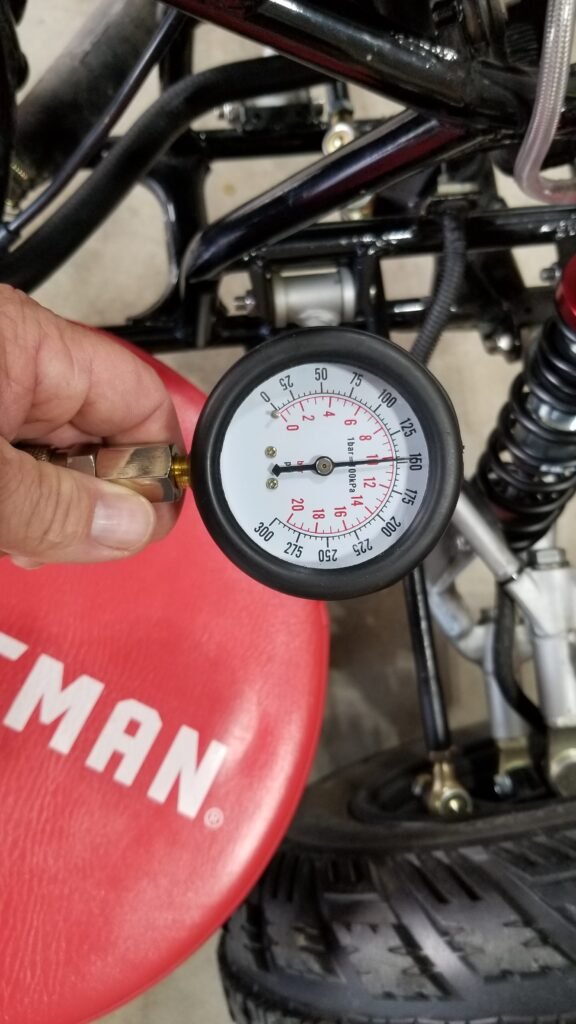 Should get some Allen bolts to replace the soft Phillips that come with the carbs.
Here is the selection of Flat Slide TM Series Carbs, but the TM 34 should be the one that is closest to OEM for the LT250R Quadracer.
Uses VM22/210 Pilot Jets and VM4/042 main jets.
The Jet needle that came with the TM 34-2 carb is a 5FP17 and the manual calls for a 6FP60. Here is a needle chart from nichecycle.com. I found another with more information about how lean or rich they are on jetsrus.com.
Should I change out the needle jet to a Q8 instead of the Q2 that is in it?
I'm going to go with a float height of 12mm, which is on the higher side of the 10.9-12.9 mm, since it is running with the big pipe.
You will need a bigger intake. Mike Steiner makes them.
Can't get this running. I did mess with the float and now it floods like crazy. 6.5 – 7 mm float height?
People keep saying that the K
I'm running the stock NGK B8EG at .026