Facing the east, our garage doors welcome the morning sun. While this might seem like a pleasant start to the day, the reality is a bit different. The bright sunlight creates a stark contrast that makes it difficult to see for several hours in the morning. Additionally, the sun's rays increase the temperature inside the garage.
To combat these issues, we've decided to apply static cling window tint to our garage doors. This simple solution promises to reduce glare, improve visibility, and maintain a more comfortable temperature in the garage.
Stay tuned as we document our process, from selecting the right tint to the application process. We'll share our experiences, tips, and the results of this project. We hope our journey will be helpful to those facing similar issues.
In the meantime, feel free to explore our other projects and services. Whether you're interested in custom ATV builds, precision modeling, or our unique Build Camps, there's plenty to discover at Steelbak Customs.
Not very happy with the outcome.
I also didn't have near enough to finish the job. I'm also not sure it dark enough, but I ordered four more packages and I'll try again. They are supposed to arrive from Amazon on Thursday.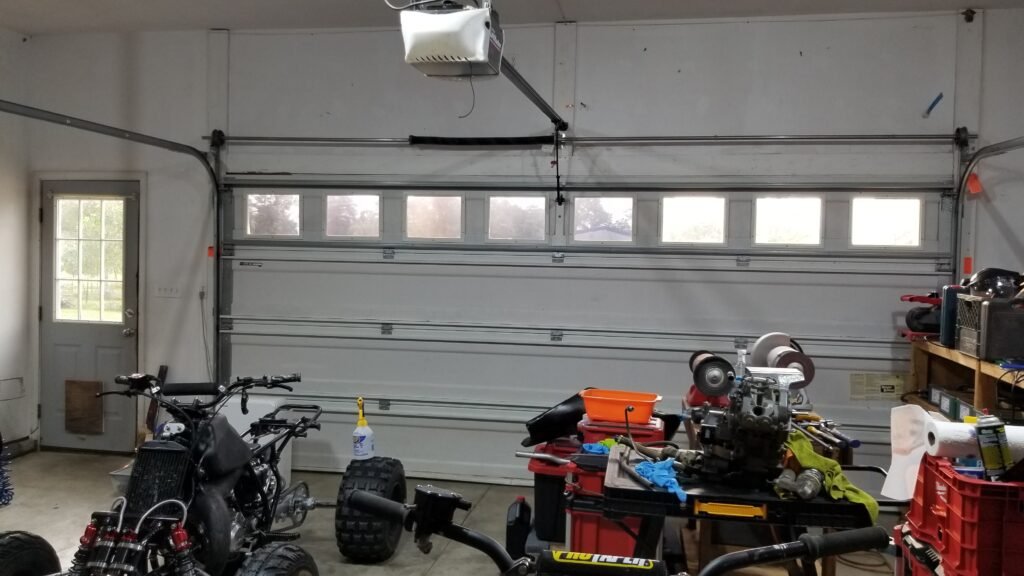 Coming soon
Choosing the Right Window Tint: Factors to Consider
Step-by-Step Guide to Applying Window Tint
Before and After: The Impact of Window Tinting
Tips and Tricks for a Successful Window Tinting Project